I asked my friends and they got back to me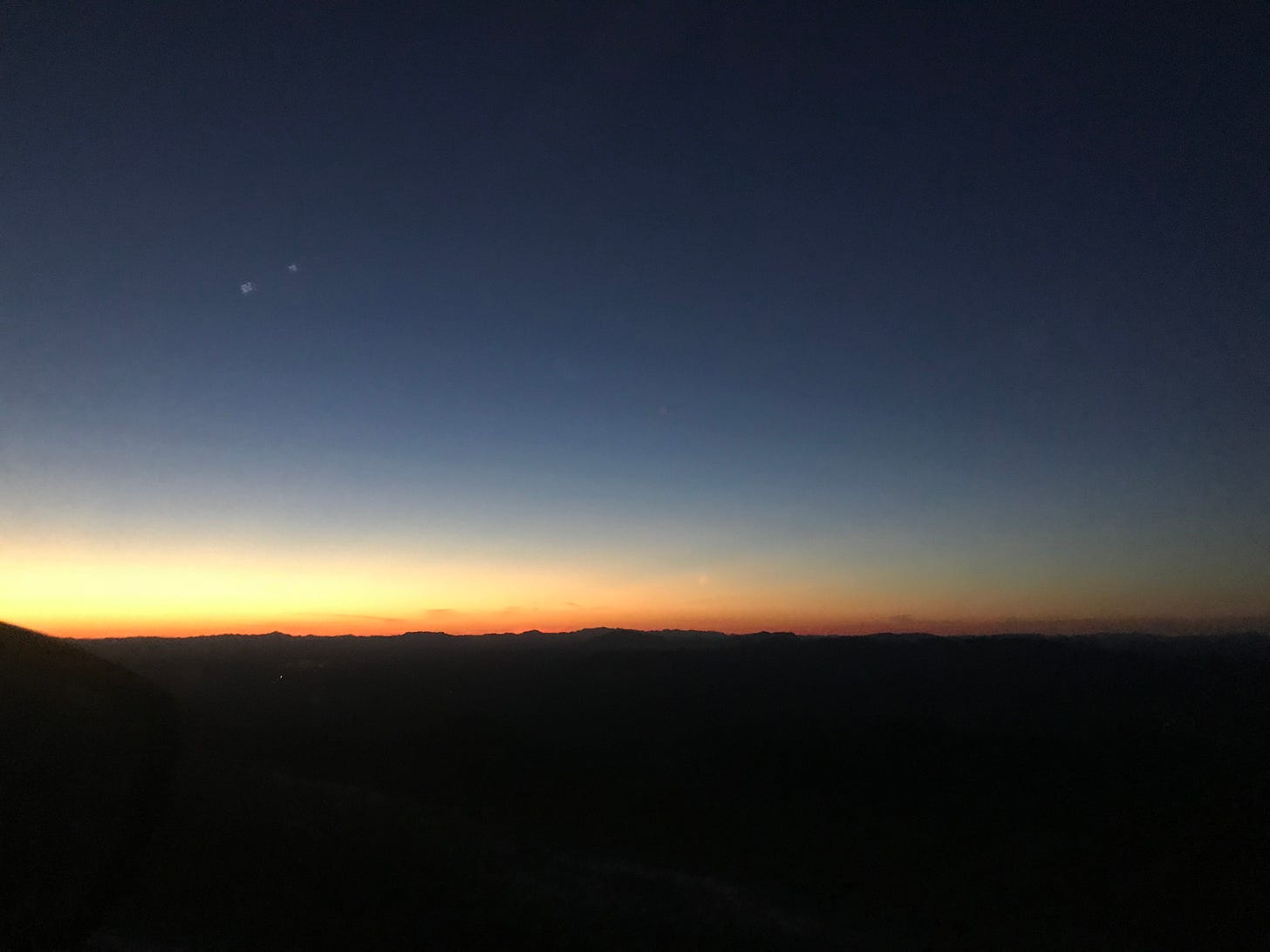 I like to make lists because I think it's important to remember the things that matter to me. Down the line, five or ten years from now, I'll want to look back at the artists that resonated with me, the albums that I kept on repeat, the songs that defined moments in my life. It's all personal — what I love is different from what somebody else loves. So this time I asked some of my friends to send their own lists. Thank you Reis, Danika, Alex and Sav for contributing.
Reis and I love to write about music and not get paid for it (ha ha). As such, we wrote a few blurbs about our favorite releases. Feel free to read or skip down the line, though I think that dude has a way with words. Most of all, I encourage you to listen to anything that stands out to you that you haven't heard before. I'd love to know what you think.
My
favorite releases
Albums:
1. Saba — CARE FOR ME
Like Earl Sweatshirt, another artist on my list, Saba seems to speak for an entire young generation through his own detailed, woven stories on CARE FOR ME. His narratives — on love, fighting, online behavior, perseverance, and, throughout the entire album, loss — resonated so strongly with me in a year filled with my own personal and at times lonely explorations. The instrumentals were as emotive as his lyrics, such as the moody guitars in "FIGHTER" and the twinkling keys in the closer "HEAVEN ALL AROUND ME." Saba is a storyteller, and in CARE FOR ME he found a formula that got us paying attention. I look forward to listening to what he has to say next.
2. Skee Mask — Compro
Exploring sonic boundaries through rhythm, in a way that makes for music that is both accessible and alien, is rare. Skee Mask did both with his second album, Compro, a strong collection of ambient soundscapes and grainy breakbeats. By grounding himself in a genre stretching back decades, the Munich producer went off in unexpected paths, such as the pulsating "Rev8617" and the churning "Soundboy Ext." The whole thing sounds like you're listening to it from inside a dust storm — desolate and obfuscated, completely unaware of what might come your way.
3. Rosalía — El Mal Querer
For a new voice in pop music, it can't get much better than Rosalía, a 25-year-old Catalonian whose flamenco background makes the foundation for her second album, El Mal Querer. But Rosalia and co-producer El Guincho don't hold themselves back. Instead, they craft minimal structures using experimental instrumentation whose closest predecessors are the club sounds from the influential Night Slugs label. It's her breathtaking voice, however, that rises above all, somehow making the least consequential songs on El Mal Querer the most important of all.
4. Tirzah — Devotion
There is something incredibly intimate and up-close about Devotion, an album that is more a collection of demos than a polished debut. But perhaps it is better off that way. Tirzah's voice, coupled with Mica Levi's elemental production, is so pure that it's difficult to look away. The effect is hypnotizing, with the repetition of songs like "Fine Again," "Affection" and "Devotion" slowly enveloping the listener. The ultimate message — that love and heartbreak are some of the most human emotions one can feel — is overwhelming.
5. SOPHIE — OIL OF EVERY PEARL's UN-INSIDES
Just take the sweetest, stretchiest, wiggliest, fizziest, poppiest, hardest, most metallic, most pink, most extravagant SOPHIE song you can imagine. Now make an entire album out of that. Yeah, it's that good.    
6. Tim Hecker — Konoyo
A formidable entry into the Tim Hecker catalogue, sprawling with raw, dense and organic compositions that make Konoyo the more hopeful sibling to Ravedeath, 1972 and Virgins.
7. Ricky Eat Acid — am I happy, singing_
While it's only three tracks (and was apparently recorded sometime near 2014), this is some of the most beautiful, shimmering glitch music I've heard in recent years. am I happy, singing_ breathes new life into the ambient genre.
8. Cosmo's Midnight — What Comes Next
This sweet, nostalgic record is the best 2015 album of 2018. The long-awaited debut from Cosmo's Midnight showcases what only few electronic artists — many of them coming from Australia — know how to do well: create carefree, buoyant pop music free from any current trends or concerns.
9. Earl Sweatshirt — Some Rap Songs
Some Rap Songs is the best encapsulation (so far) of a sound that was birthed by Earl in I Don't Like Shit, I Don't Go Outside and carried on by NYC experimentalists MIKE and Medhane. It's the brief moments when the dust clears and his voice re-emerges ("Cold Summers", "December 24," "The Bends")  that you remember why the 24-year-old is revered as a poet for a stressed and subdued generation.
10. A.A.L. (Against All Logic) — 2012-2017
These rich and soulful house cuts have been deep in Nicolas Jaar's sets for years now. 2012-2017 finally make them available at our disposal. On multiple listens, it's clear that tracks like "Cityfade," "This Old House Is All I Have" and "Now U Got Me Hooked" can only come from someone deeply invested and educated in the history and power of dance music. As fitting for the headphones as for the big room.
11. Mount Eerie — Now Only
12. DJ Koze — Knock Knock
13. The Internet — Hive Mind
14. DJ Healer — Nothing 2 Loose
15. Pusha-T — DAYTONA
16. Noname — Room 25
17. Playboi Carti — Die Lit
18. Mac Miller — Swimming
19. Aphex Twin — Collapse EP
20. Cardi B — Invasion of Privacy
Singles:
Tyler, the Creator and A$AP Rocky — "Potato Salad"

Ariana Grande — "thank u, next"

Sheck Wes — "Mo Bamba"/"Live Sheck Wes"

Drake — "God's Plan"

Kacey Musgraves — "Butterflies"

Playboi Carti — "R.I.P."

Oneohtrix Point Never — "Toys 2"

Snail Mail — "Pristine"/"Heat Wave"

Rosalía — "Pienso En Tu Mirá"

DJ Snake (with Selena Gomez, Ozuna & Cardi B) — "Taki Taki"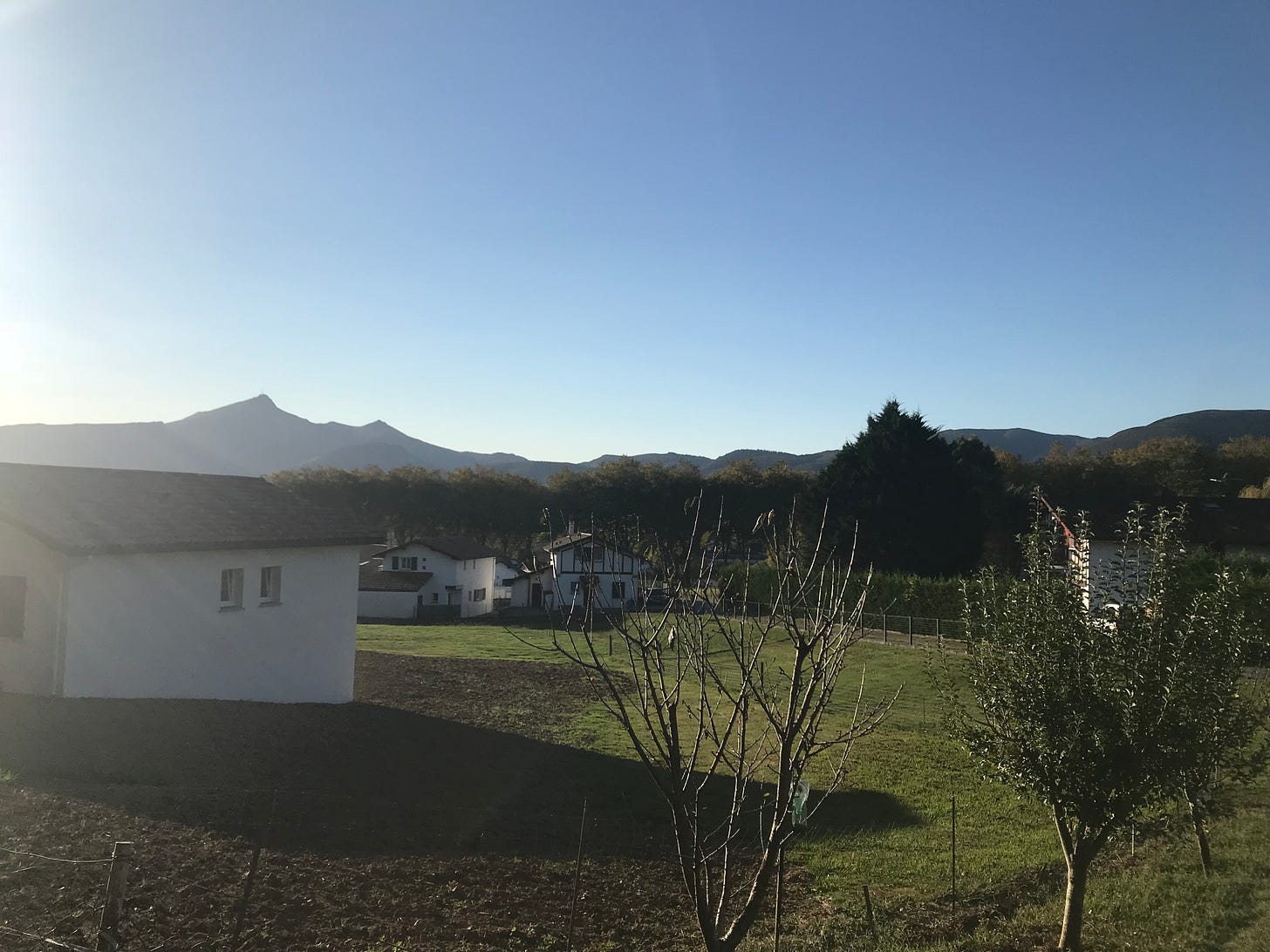 Reis'
favorite releases
Saba — CARE FOR ME
Saba made the best, most complete album of the year. Forged in fires of loss and newfound success, CARE FOR ME documents Saba's ascendant career and the killing of his cousin and best friend. The storytelling on "PROM/KING" is like Chicago's Good Kid, M.A.A.D City, the tragic sequel to the paranoia Chance sang about in "Pusha Man" five years ago. On other songs, like "SMILE" and "CALLIGRAPHY," Saba rhymes about escape and coping. "Write it away, just write it away" he raps on the latter.
Mac Miller — "Jet Fuel," "2009" and "So It Goes"
It was one of the most powerful trios of songs any artist strung together this year. "Jet Fuel" is energetic and boastful, a 26-year old rapper showing off. "2009" is reflective, but not exactly somber. "So It Goes," a nod to Vonnegut, caps an album that Mac could only have made after years of ups and downs. On the penultimate track, he reminds us, "A life ain't a life 'til you live it."
The first time I listened to Swimming, it was these final three songs that convinced me: Mac Miller was about to make the best music of his life. He died 100 days after the album dropped, and at the top of his game.
Noname — Room 25
On the opening track, Noname twice asks her listeners — after dropping a couple flat-out crazy bars — a question both rhetorical and completely unnecessary: "Y'all really thought a bitch couldn't rap, huh?" Even before she made one of the best albums of the year, the answer was obvious. The question is addressed to her legion of misogynistic doubters who still don't take female rappers seriously. Those people are stupid, and Noname has solidified her position among the highest rungs of a Chicago scene bursting with talent.
Mitski — Be The Cowboy
It's Mitski's fifth album and she has, by now, mastered the art of crafting songs that make you want to dance or cry or do both at the same time (or crawl around on the beach). "Nobody" is a perfect example. Against a synth-rock background, Mitski sings, "My god, I'm so lonely." But by the song's bridge she has taken the word "nobody" from sad refrain to joyful exclamation. It's Mitski at her best.
KIDS SEE GHOSTS — "Reborn" and "Cudi Montage"
These were the two best tracks from the star duo's eponymous first album. Kid Cudi finally sounds comfortable again, and the chorus on "Reborn" announces that comeback: "I'm so, I'm so reborn; I'm moving forward, keep moving forward." Kanye and Cudi have always sounded great together. When both are healthy and focused, amazing things happen. These songs are exhibits A and B.
Milo — "stet"
Milo's music almost always demands multiple listens. Sometimes I'll come back to it with the song lyrics in hand, the better to understand his occasionally scattershot references to philosophers and metaphysics. Other times — as on "stet" — I return with the volume turned up and just listen as the Milo deftly mixes the clever with the cocky over a perfectly-matched beat.
Pusha T — DAYTONA
This album might be best remembered for escalating the Drake-Pusha T beef that culminated in the revelation of Drake's newborn son. But those diss tracks shouldn't overshadow what was one of the best rap albums of the year, delivered by a true legend.
Lana Del Rey — "Venice Bitch"
A friend and fellow Lana Del Rey fan once told me that Los Angeles was her spirit city — vapid and gorgeous. It's Lana's city now, too, and it's a lot like the music she makes. Even though Lana is now a landmark at the famous beach, "Venice Bitch" is a song for concrete California, a supercut of ripped jeans, skate parks and smog. It's her longest track yet, and it's one of her best ever. I'm excited again for a new Lana Del Rey album, due in 2019, and not just because of its title.
JPEGMAFIA and Kenny Beats — "Puff Daddy"
Wire-to-wire, JPEGMAFIA had a great year. In January, he dropped Veteran — an immediate and lasting contender for hip hop album of the year — and followed it up 10 months later with "Puff Daddy." The wired song is a perfect distillation of all the best stuff from Peggy's frenetic full-length record
Mountain Men — "Rang Tang Ring Toon"
The second album from this trio, who met as college students in Vermont, is good from start to finish, but this song is a standout. The opening seconds set the scene: "Beans boiling in the pot, I'm dancing from room to room." The spare instrumentation lends a folksy feel. It's a song about and far water-side bonfires, camp food and skinny-dipping.
benny blanco, Khalid and Halsey — "Eastside"
benny blanco's debut single is that rare song that bottles nostalgia in a new, catchy way. Two of my pop music favorites, Khalid and Halsey, lend vocals to this track about hometowns and high-school love.
Chance the Rapper — "I Might Need Security" and "65th & Ingleside"
What a year Chance had. From his foray into local news and rumors about a burgeoning political career, the Chicago rapper made more headlines for his work outside the booth than in it. And maybe that's fine, because the handful of songs he released in 2018 were largely lackluster — this one being the obvious exception. On "I Might Need Security," the beat is infectious and playfully offensive, as Miguel pointed out earlier this year, and Chance's lyrics are political and poignant. On "65th & Ingleside," Chance is at his autobiographical best, rapping about the house he lived in with his then-girlfriend (now-fiancée) when they were in their late teens. All year I returned to these songs when I needed a dose of classic Chance.
Haley Heynderickx — "Oom Sha La La"
Haley Heynderickx apparently made this song in a day, the response to a songwriting competition at a friend's house, but its depth belies this haste. The chestnutty title and refrain punctuate her croons of mid-20s existential crises with piercing irony. Near song's end she shouts her urgent solution: "I need to start a garden! I need to start a garden!" She's not alone.
Flatbush Zombies and Dia — "U & I"
The second single off the Brooklyn crew's Vacation In Hell, "U & I" set a high bar for that album. Even though the record didn't live up to it, this song was still good enough to be one of the year's best, sporting classic Flatbush Zombies energy and an extra-long walk-off verse from the inimitable Meechy Darko.
The National — Boxer Live in Brussels
A year after the Cincinnati-bred indie mainstays released what some critics (like Miguel) dubbed their best album yet, The National dropped a Record Store Day special, revisiting their 2007 classic. Played in full and 10 years later, Boxer still drips with singing-in-the-shower nostalgia. As usual, the band sounds great live — particularly on the B side — and the album serves as a reminder that, though their recent work is great, it's hard to top Boxer.
Rainbow Kitten Surprise — "It's Called: Freefall"
They haven't yet been able to sustain it for an entire album, but Rainbow Kitten Surprise has a knack for churning out well-crafted, uber-catchy songs with unique vocal arrangements (see "Cocaine Jesus"). "It's Called: Freefall" hits the sweet-spot on my chant-croon matrix and it's totally addictive.
Kamasi Washington — Heaven and Earth
Tim Hecker — Konoyo
Jay Rock, Kendrick Lamar, Future and James Blake — "King's Dead"
JID — "151 Rum"
Smino — "L.M.F."
King Princess — "1950"
Janelle Monáe — "Django Jane"
Action Bronson — "White Bronco"
Travis Scott and Drake — "SICKO MODE"
Cat Power and Lana Del Rey — "Woman"
Leon Bridges — "Bad Bad News," "Shy" and "Beyond"
Drake — "God's Plan"
John Coltrane — Both Directions at Once: The Lost Album
Anderson .Paak and Kendrick Lamar — "Tints"
Scov's
favorite albums
Boygenius — boygenius
Neko Case — Hell-On
Ariana Grande — Sweetener
Mitski — Be The Cowboy
Janelle Monáe — Dirty Computer
Kacey Musgraves — Golden Hour
Robyn — Honey
SOPHIE — OIL OF EVERY PEARL's UN-INSIDES
Tierra Whack — Whack World
U.S. Girls — In A Poem Unlimited
Vince Staples — FM!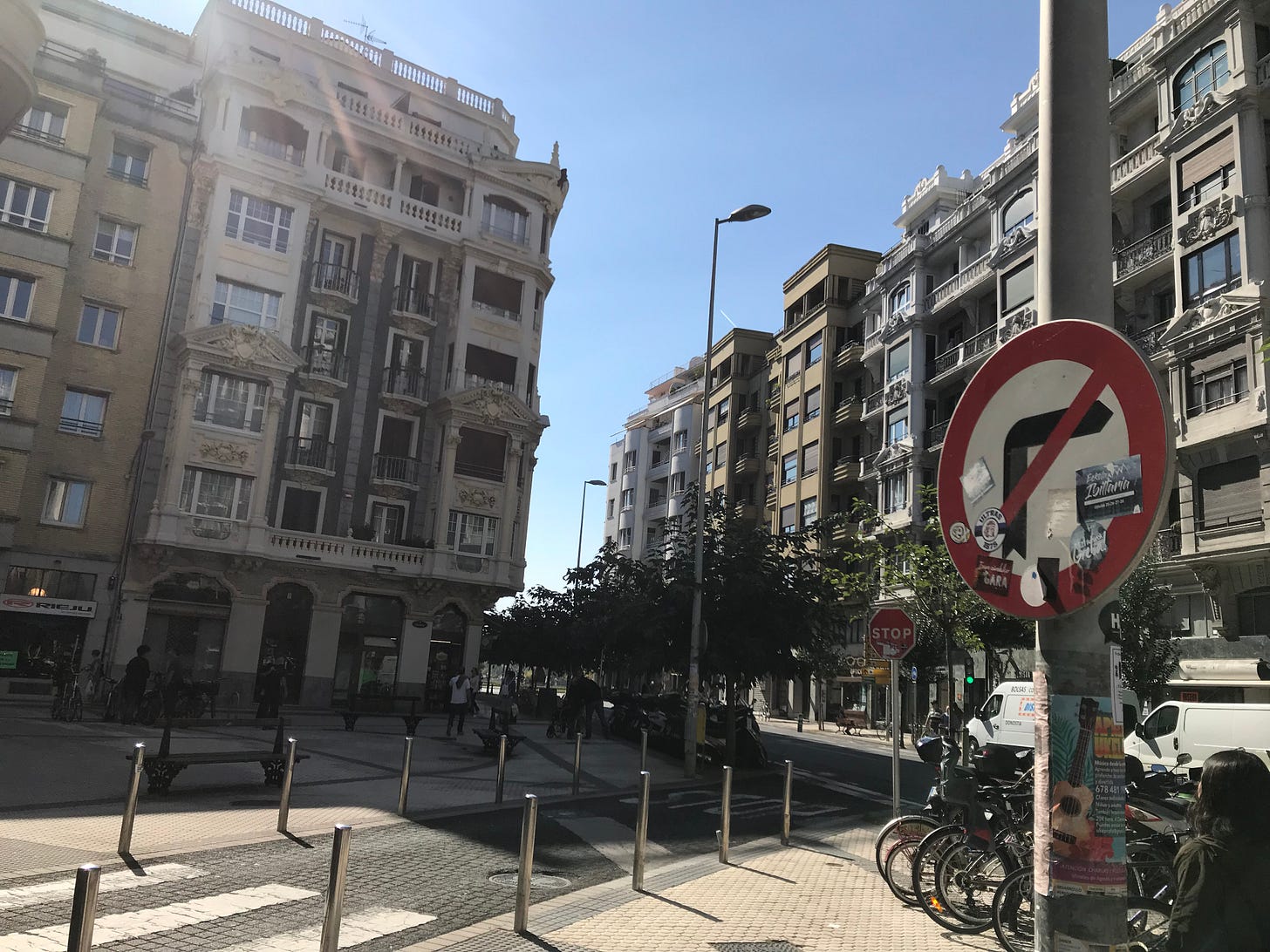 Boygenius — boygenius
Janelle Monáe — Dirty Computer
Ryan Beatty — Boy In Jeans
Mitski — Be The Cowboy
Cardi B — Invasion of Privacy
Hayley Kiyoko — Expectations
Haley Heynderickx — I Need To Start A Garden
Cupcakke — Ephorize
Various Artists — Black Panther The Album
Brandi Carlile — By The Way, I Forgive You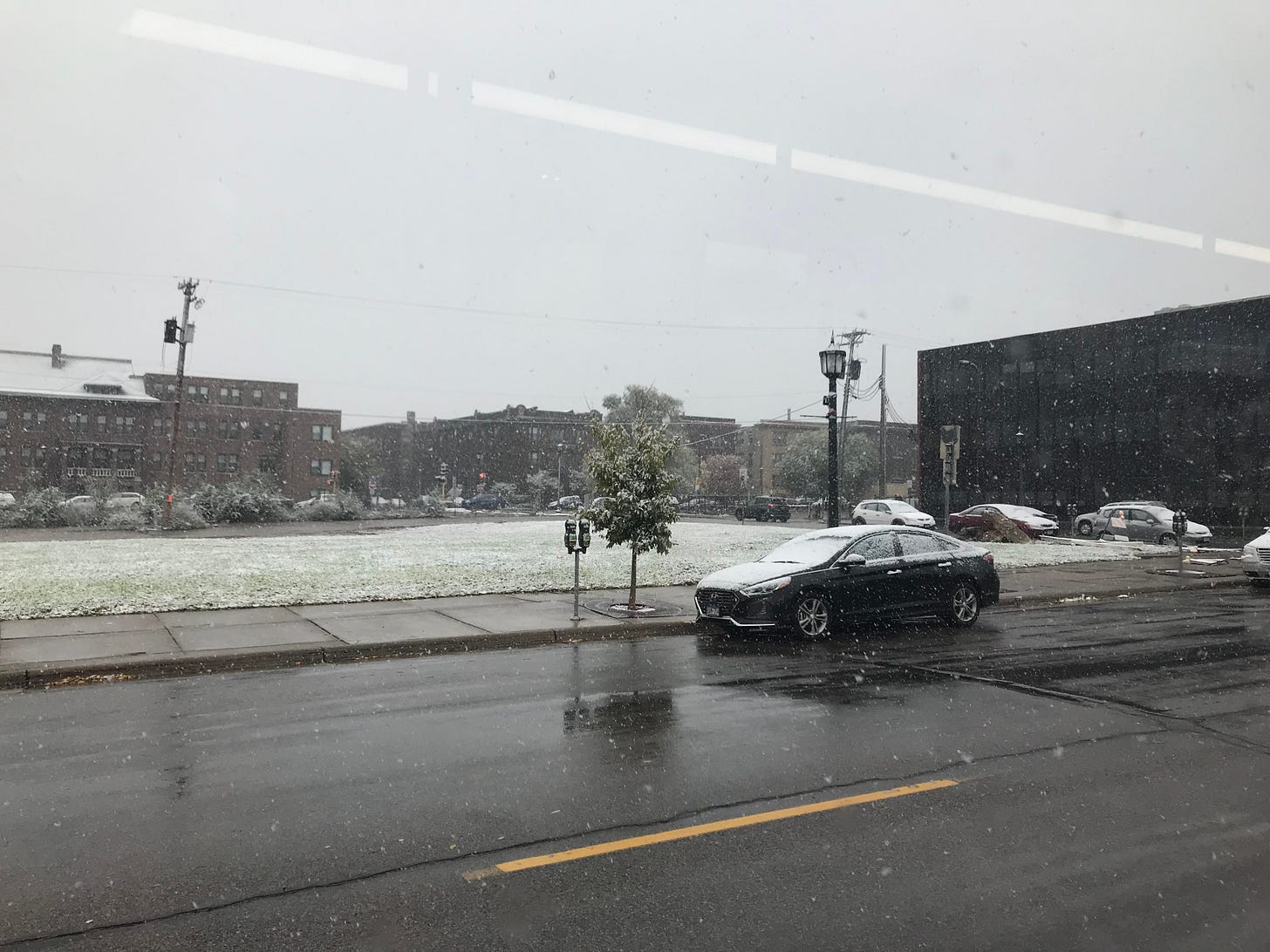 Sav's
favorite releases
1. Kero Kero Bonito — TOTEP
2. Car Seat Headrest — Twin Fantasy
3. Mount Eerie — Now Only
4. Kacey Musgraves — Golden Hour 
5. DJ Healer — Planet Lonely
6. Sons of Kemet — Your Queen Is a Reptile
7. Snail Mail — Lush
8. Mid-Air Thief — Crumbling
9. Kyle Gann — Hyperchromatica
10. Sleep — The Sciences
11. Dear Nora — Skulls Example
12. Julia Holter — Aviary
13. Yo La Tengo — There's a Riot Going On
14. Janelle Monáe — Dirty Computer
15. Low — Double Negative
16. Migos — Culture II
17. Skee Mask — Compro
18. Earl Sweatshirt — Some Rap Songs
19. The Submissives — Pining for a Boy
20. Parquet Courts — Wide Awaaaaake!
If you have your own list, or just some stuff that you couldn't stop listening to, I'd love to see it. Send it my way via DM or e-mail at m_otarola@yahoo.com.